Years ago in the punk rock wars, Nick Lowe released a song called What's So Funny 'Bout Peace Love And Understanding. Surrounded by the rage of punk it was a witty riposte to the spitball spital laced anger of the period. That 1977 attitude now would almost feel like a fit of faux rage. The post-everything UK we live in these days can seem like an unrelentingly grim place. Especially the small-town England of Rum Lad.  These days the news is compulsive in its dystopian darkness – there are only two ways music can react…create a fantasy world to retreat into or come out all guns blazing. 
Rum Lad have taken the second option and Vandalism is a fast and furious, seat of the pants, 21st-century punk record that is full of dark snapshots of modern life. There's loads of anger and lots of swearing but it's not just a man shouting at the clouds. There is real poetry to this angst and real catchy crisply produced, energy rush tunes to the snarling anger. Musically it has the speedy rush and wall of abrasive sound that made those early Discharge singles sound so vital but this is no museum piece and you easily imagine Rum Lad fitting onto the same bill as IDLES with a level of sensitivity in his anger and also with Sleaford Mods with their love of angry second wave punk and a Midlands phlegmatic poetic bent. 
Rum Lad is a middle-aged working-class punk from Derbyshire and a self-styled craggy-faced old rocker. From somewhere near Retford he looks lived in enough to remember the local Porterhouse venue and been around the block enough to have experienced the local decay through the miner's strike and Thatcher and its these stories of council estates, life, love, romance and decay that pepper the songs. With his sharp tongue and sharper hair cut, he has a face that looks it's permanently creased with all the worries of the world and songs that spit back in the eye of an uncaring society that celebrates greed and breaks lives.
 He is also a solo project. The guitar, bass and drums are all his, and it's surprisingly effective for that. There is a real precision and concentration to the lone wolf recording method that really suits his style. 
If you want to articulate rage this is how to do it. The songs are imaginative and full of hooks with a variation in styles like 'On The Sniff' that brings it down to an incessant nagging tremolo guitar line for the Lad to rant over. There may be lots to shout about but the Rum Lad voice is one that demands attention and listening with its bruised beauty and armed with songs have a very dark humour this is a compulsive listen. 
This is the kind of kitchen sink anger and small-town England claustrophobia that is something that we are world beaters at in the UK and the machine gun like digs at Tory Boys and a broken system hit their target time and time again. 
It's great to get a modern punk record that sounds as vital and of the moment as this. Rum Lad has breathed a new life into the form with an album that sounds like the soundtrack to a film that Shane Meadows needs to make this year.
John Robb - Louder Than War
"

Rum Lad is an exciting singer, songwriter whose new album 'Vandalism,' spits and snarls without compromise as it observes life during a COVID-19 pandemic as well as reflecting back on a life that hints at having had its moments of difficulty. Vandalism, is a ferocious 10 track record that tackles the Tories with tracks such as 'Frauds' and ''Tory Boy'' while other songs such as ''Psycho' and 'Billy Bully,' delve into the characters that they represent. These are songs that get right to the point, leaving the listener in no doubt as to Rum Lad's disdain for politicians and the social injustice they have created for the working class of this country. This is Rum Lads party political broadcast on behalf of the under dog."
"

"Vandalism" pulls no punches as it questions the Government and their lack of support for the working class and the weakest in our country today. A working class bloke, Rum Lad describes himself as an indie punk 'n rolla whose songs are about real life, honesty, tragedy, romance & council estates. "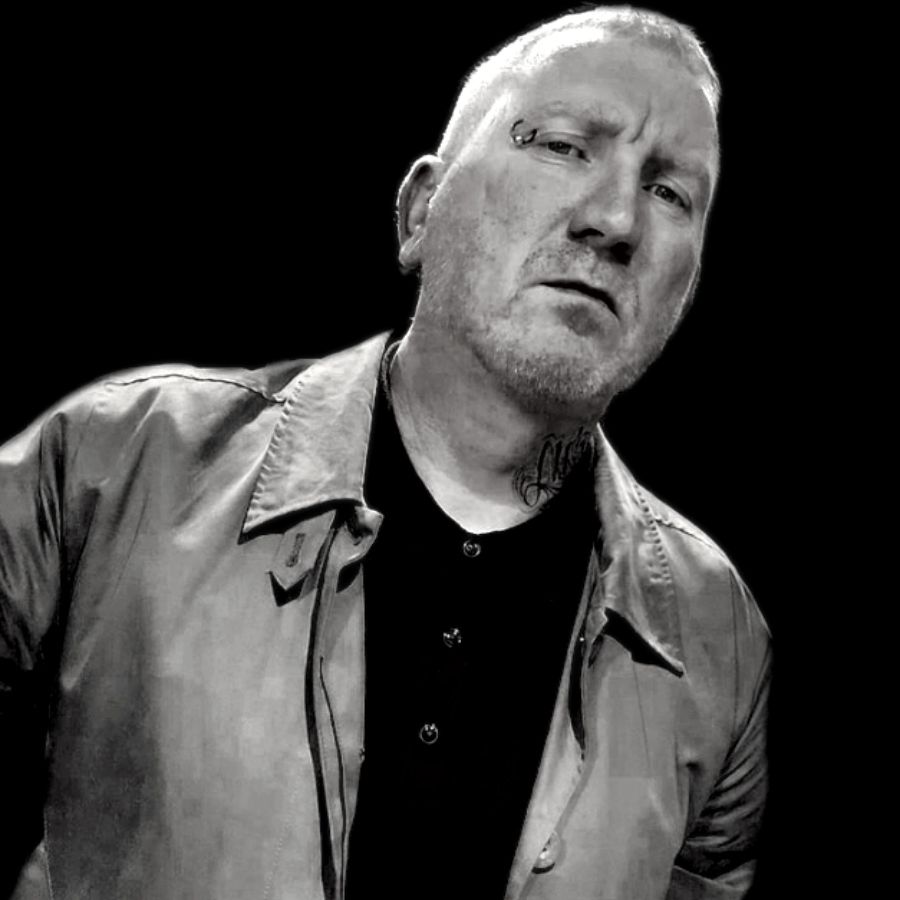 Biog
Rum Lad is a working class Indie Punk n Rolla hailing from Derbyshire UK, singing songs about real life, honesty, tragedy, romance & council estates.
Brought up on a council estate in Retford, Nottinghamshire you saw a few things to make you open your eyes to the world, from going without food to the miners strikes in the 80's life was hard, but it was also a lesson in how to grow up fast,
I harbour no regrets, I enjoyed my upbringing, but I look back and wonder why the world has got so fast and digital.
Following on from the council estate life in a working class town I've lived up and down the UK for many years with more than a few tales of loss, tragedy, heartbreak, fights and fisticuffs and its been eventful for sure, so putting all this stuff in my brain into songs and creating new energy from past negatives has given me an outlet to share my thoughts with the world
These songs are my observations, memories, thoughts, rants & stories of a very interesting path through life
Once this country has itself out of this covid nightmare Rum Lad will planning gigs up and down the UK and not only sharing the songs of Vandalism but many others too 
See you at the front really soon
Peace - Rum Lad
Press Photos