Rum Lad To Front Angelic Upstarts - Rebellion Festival 2022
Rum Lad Stage Times - Rebellion Festival 2022
Rum Lad Announced to play Rebellion Festival 2022
Rum Lad Booked For Morecambe Punk Festival
Rum Lad Live - White Lion Retford - Feb 26th - 8.30pm
Wonder Meat Review - Gary Hough - The Punk Site
Rum Lad featured on Just Some Punk Songs
Wonder Meat is here!! Download It In The Store!
Rum Lad - Brains - Free Download In The Store
Punk AF released July 30th on Red Vinyl & Download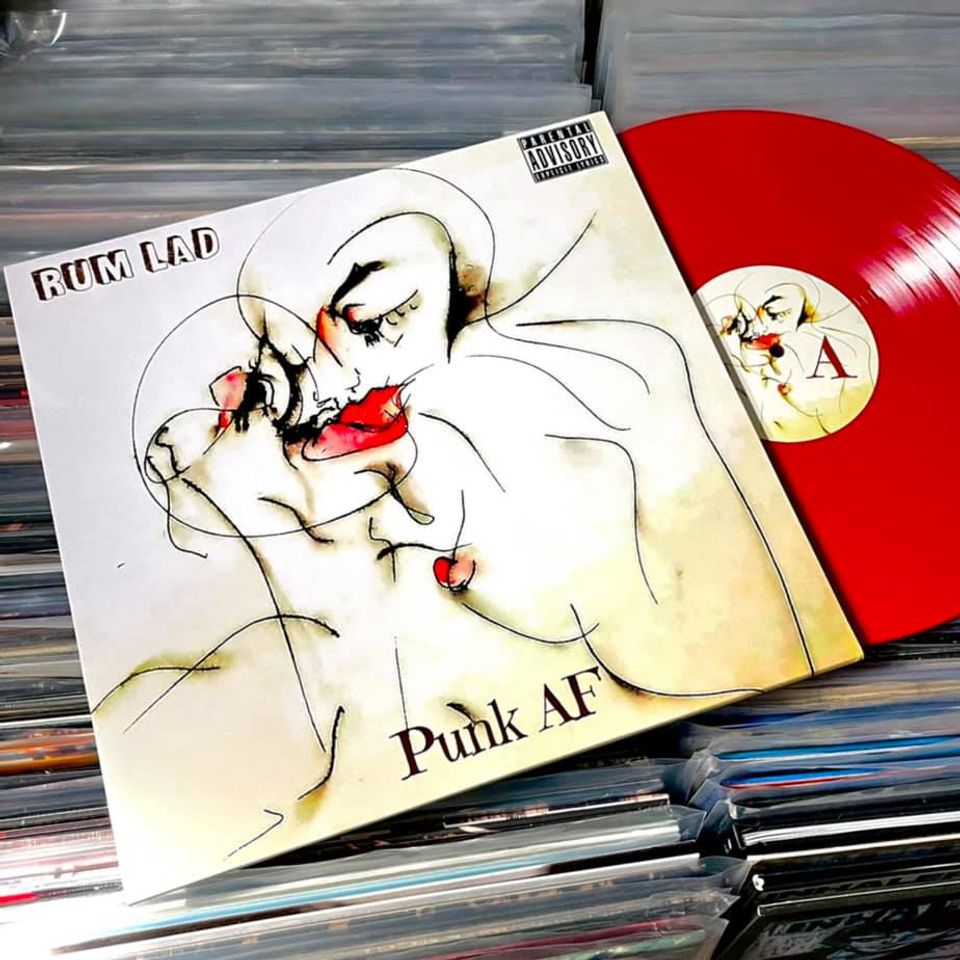 Punk AF Red Vinyl & Download
Available now in the the Rum Lad store
Friday July the 30th of July sees the release of highly the anticipated 2nd Rum Lad album 'Punk AF'
Named after punk scene legend Paul Hammond aka Mister Git's radio station of the same name after all the amazing work he's done for the Rum Lad cause and his continued support for the underground and all it's many many bands.
Get your Red vinyl in the Rum Lad store now! Anybody who buys it will also get the download version too
Punk AF & the first Rum Lad album Vandalism are both available at much lauded Bangor Record store Mudshark Records too so If you live in that direction pop your head in to get your copy...You might even bump into awesome artist Meryl Sebon who designed the front cover...She might even sign it if you ask nicely.....
Meryl Sebon Artwork featured on Rum Lad album Punk AF
Vandalism in Louder Than War's January rotation list
Rum Lad Impatto Sonoro Vandalism Review
Rum Lad Vive Le Rock Article
John Robb Louder Than War Vandalism Review
Lost - Available in the store - All proceeds towards PAPYRUS prevention of young suicide - please donate generously
Rum Lad - Wake Up England
Free Download Of Wake Up England - See the official video above
Contact Rum Lad @ Facebook & Twitter